08/05/20 (written by kheinle) – One of Mexico's most wanted cartel leaders, José Antonio Yépez Ortíz, "El Marro," was arrested on Sunday, August 2 in Guanajuato. El Marro is the alleged leader of the Santa Rosa de Lima Cartel (Cártel de Santa Rosa de Lima, CSRL).
El Marro's Arrest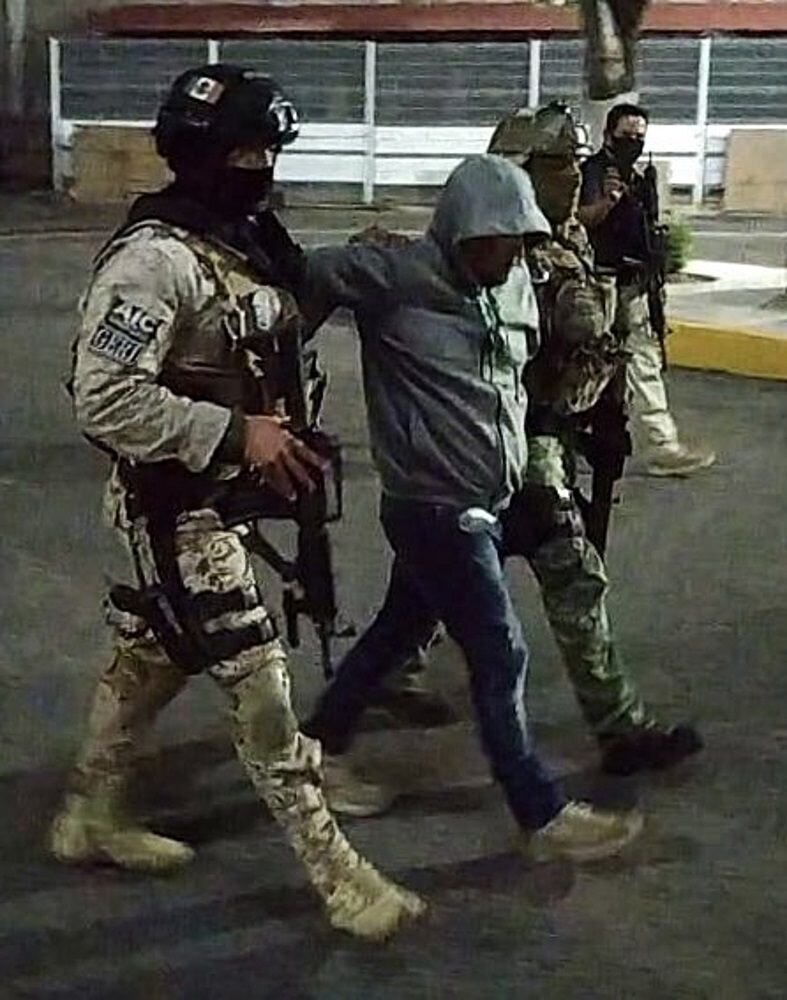 The raid that brought El Marro down was a show of force from the Mexican government. Over 1,000 state security forces, hundreds of soldiers, unmanned drones, and two fully-manned helicopters were all deployed to the area, both to arrest El Marro, as well as to maintain peace on the ground. The Yucatan Times reports that the government tracked the cartel boss after receiving a tip about the cartel boss' movements. Officials had narrowed their search down to four identified homes in which El Marro frequented. Mexican Defense Secretary Luis Cresencio Sandoval said they obtained an arrest warrant based on the information gleaned from learning that El Marro never spent more than one night in a location. They also had insight on the location of a truck and food delivery vehicle that were connected to the scene. The operation comes just one month after Mexican officials arrested El Marro's mother and sister for their alleged roles in the Santa Rosa de Lima Cartel's financial operations.
The Government Reacts
The López Obrador administration was quick to publicize the El Marro's arrest. This goes against what the president promised he would avoid, which was "to conduct arrests as public spectacles" like his predecessors had done, writes The New York Times. "It shows how desperate [President López Obrador] is to show he is doing something. The fact is he just did something that he said we would never do," commented Dr. David Shirk, Director of Justice in Mexico. "It's the same old playbook as before." It is also interesting coming on the heels of the administration's monumental failure in October 2019 to arrest Ovidio Guzmán Loera, the son of Mexico's most notorious kingpin, Joaquín "El Chapo" Guzmán. Perhaps the government's show of force against El Marro was to ensure a similar catch-and-release did not happen again.
Following El Marro's arrest, police secured the area and surrounding locales to help deter such backlash of violence. They also enhanced their security presence in bordering states, such as neighboring Querétaro that lies just to the east of Guanajuato. Querétaro State Police (Policía Estatal) released a statement saying their increased presence along the connecting roadways is to "maintain peace and social order."
Violence in Guanajuato
The CSRL has been in a bloody turf battle with the Jalisco New Generation Cartel (Cártel de Jalisco Nueva Generación, CJNG). The bitter rivalry has driven Guanajuato to be one of the most violent states in Mexico. As Justice in Mexico noted in its recent report, "Organized Crime and Violence in Mexico: 2020 Special Report," Guanajuato had the highest number of organized crime-related homicides among states in 2019 with 2,673 cases, according to data from Reforma. In June 2019, Guanajuato State Governor Diego Sinhue Rodríguez Vallejo and Mexican officials agreed to enact "Golpe de Timón," an operation to bolster public security. Violence continued, however, through the end of 2019 and into 2020. In the first half of this year alone, more than 1,725 homicides were registered in the Guanajuato, according to data from Mexico's National Public Security System (Sistema Nacional de Seguridad Pública, SNSP).
Still, some are quick to acknowledge the impact of collaborative security operations, like Golpe de Timón, in bringing down El Marro. U.S. Ambassador Christopher Landau lauded the arrest via Twitter, posting, "Excellent news to start this Sunday: the capture of the criminal El Marro in Guanajuato. Criminals think they are so dynamic and smart, but in the end the good guys will always win." Time will tell if the removal of the cartel's leader will quell violence in Guanajuato or if it will have the "fantasia effect" and lead to more infighting within the Santa Rosa de Lima Cartel, splintering among factions, increased turf battles, and ultimately more insecurity.
Sources:
"The Capture and Release of Ovidio Guzmán in Culiacán, Sinaloa," Justice in Mexico, November 5, 2019.
Secretariado Ejecutivo del Sistema Nacional de Seguridad Publica, "Incidencia delictiva del Fuero Comun," Gobierno de Mexico, June 30, 2020.
"Tension and Violence Rise in Guanajuato Following Arrests of Cartel Leader's Mother," Justice in Mexico, June 30, 2020.
Laura Calderon et al., "Organized Crime and Violence in Mexico: 2020 Special Report," Justice in Mexico, July 31, 2020.
"Ejecutómetro," Grúpo Reforma, accessed July 31, 2020.
Azam Ahmed, "Mexico Seizes Crime Boss El Marro, Under Pressure to Cut Violence," The New York Times, August 2, 2020.
Emmanuel Rincón, "Refuerzan seguridad en Querétaro tras captura de 'El Marro,'" Excélsior, August 2, 2020.
Kevin Sieff, "Mexico arrests Santa Rosa de Lima cartel chief 'El Marro,'" Washington Post, August 2, 2020.
"Captura de 'El Marro' es resultado del pacto entre Diego Sinhue y AMLO," La Silla Rota, August 4, 2020.
Reuters, "El Marro 'never slept two nights in the same place,'" The Yucatan Times, August 4, 2020.
"Homicidios en Guanajuato, sin relación con captura de 'El Marro;" AMLO," La Jornada, August 4, 2020.