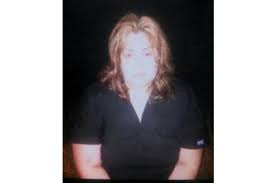 10/28/14 (written by otawka) — The death of Maria del Rosario Fuentes Rubio—an activist, journalist, and doctor that was kidnapped on Wednesday, October 15, 2014—has made national and international news. Fuentes Rubio was a contributor for the group Valor por Tamaulipas (Courage for Tamaulipas), which disseminates information and news to the public through its 160,000 followers on social media about narco-violence and instability in the region. Her body was found in Reynosa, Tamaulipas showing signs of torture.
Fuentes Rubio's killing went viral when her kidnappers hacked her Twitter account @Miut3 and posted a gruesome picture of her with a bullet hole in the face. Other tweets from her kidnappers posted through her account stated, "Today my life has reached its end" and "I can only tell you to not make the same mistake I did." About a week before her death Fuentes Rubio began receiving threats through Twitter from user @garzalaura142 with the name of Laura Garza. The threats suggested that Fuentes Rubio's impending kidnapping and death were due to her work as a doctor and for her failure to successfully treat the son of an organized crime group member, who her killers allege died in her care. Still, her death "has sent a chill through the border state of Tamaulipas," says the San Diego Union Tribune, given that every day citizens have turned to social media, like Fuentes Rubio had, to help warn and alert fellow citizens to incidences of crime and violence occurring in their communities.
According to the Associated Press, Fuentes Rubio was a contributor for Valor por Tamaulipas "until 2013 when she was asked to stop contributing for her own safety." In February 2013, an anonymous group believed to be a part of a drug trafficking organization in Tamaulipas offered a reward for information related to the identification and whereabouts of the administrator of Valor por Tamaulipas. Since then Valor por Tamaulipas and tweeters associated with group have continued to receive threats. Organized crime-related Twitter users have also used accounts cloning Valor por Tamaulipas to confuse the public regarding information normally used to help and warn about safety issues.
Fuentes Rubio's death follows several recent journalist homicides in Mexico, including the murder of two SInaloan journalists and activists in separate occasions on October 10 and October 11. According to the Committee to Protect Journalists, 27 journalists have been murdered in Mexico since 1992, and this figure does not include journalists whose murders and disappearances were unconfirmed to be linked to their journalistic work. The Mexican legislature did pass a constitutional amendment in March 2012 giving federal authorities broader jurisdiction to prosecute crimes against journalists. Despite changes in the law, however, some critics say that the Mexican government has been slow to implement and enforce these reforms, and that protections for members of the media continue to suffer.
Still, the administrator of Valor por Tamaulipas, who remains anonymous for safety reasons, stated that the organization would not stop their work and would honor Fuentes Rubio. "She was so daring she was putting herself at greater risk by collaborating with me," the administrator wrote. "[She] gave her life for the community … she is a hero."
Sources:
"Senate Approves Making Attacks on Journalists a Federal Crime." Reporters Without Borders. March 14, 2012.
"Narcotics organization eyes 'Valor por Tamaulipas.'" Justice in Mexico. February 19, 2013.
Witchel, Elizabeth. "Getting Away with Murder: CPJ's 2014 Global Impunity Index spotlights countries where journalists are slain and the killers go free." Committee to Protect Journalists. April 16, 2014.
Redacción. "Denuncia Valor por Tamaulipas ejecución de una de sus colaboradoras." Proceso. October 16, 2014.
Redacción. "Colaboradora de "Valor por Tamaulipas" sufrió amenazas antes de ser asesinada." Proceso. October 17, 2014.
Arce, Albert and Mark Stevenson. "Mexican activists under fire after blogger kidnap." San Diego Union Tribune. October 17, 2014.
Webpage. "Mexico: Road to Justice — Breaking the Cycle of Impunity." Committeee to Protect Journalists. Last accessed October 27, 2014.