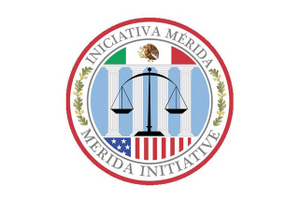 08/16/16 (written by kheinle) — Human rights concerns in Mexico have prompted the U.S. Congress to urge the State Department to take action. A letter sent August 9 sponsored by Congressman Alan Lowenthal (D-CA) of the House Committee on Foreign Affairs called on Secretary of State John Kerry and the State Department to withhold 15% of funds allocated for distribution to Mexico under the Merida Initiative for the coming year. From 2008 through 2015, Congress required that at least a portion (15%) of U.S. support through the Merida Initiative be contingent on specific human rights conditions. Such conditions are currently up for review.
With the support of 68 fellow members of Congress, the letter highlighted the grave human rights situation in Mexico as cause for withholding the next round of Merida funding. The letter specifically pointed to the 27,000 unresolved cases of disappeared persons in Mexico, a number that has amassed in just under ten years. It also focused on the disappearance and presumed murder of 43 students who went missing while detained by Mexican security forces in Ayotzinapa, Guerrero in September 2014. That case remains unresolved despite several reputable investigations by international organizations and experts, including the most recent study concluded in April 2016 by the Interdisciplinary Group of Independent Experts (Grupo Interdisciplinario de Expertos Independientes, GIEI) that found demonstrable "control and monitoring, if not active involvement, from all levels of [Mexican] security—ministerial, municipal, state, federal and military—in the incident," among other grave concerns. The Congressional letter additionally pointed to the massacre in Tlatlaya, State of Mexico (Estado de México, Edomex) in June 2014 during which Mexican soldiers killed 22 civilians in a warehouse, 15 of whom were killed extrajudicially. Lastly, the legislators cited "Mexico's persistent use of torture in criminal investigations," as well as "the slow pace of reform in the military, law enforcement, and justice sectors" as reasons for U.S. action. Indeed, the State Department even acknowledged such violations in the Mexico section of its most recent Country Reports on Human Rights Practices for 2015. "The most significant human rights-related problems included law enforcement and military involvement in serious abuses, such as unlawful killings, torture, and disappearances," the report read. "Impunity and corruption in the law enforcement and justice system remained serious problems."
Washington Office on Latin America's (WOLA) Senior Associate Maureen Meyer, an expert in U.S.-Mexico relations, commented on the Congressional letter to Secretary Kerry, noting that human rights must remain a priority. "Maintaining a strong bilateral relationship with the United States' neighbor and partner should not be at the expense of an honest dialogue about the human rights crisis in Mexico and the lack of accountability for the authorities responsible for these crimes," she writes. Meyer's comments draws on the fact that the Merida Initiative is exemplary of the strong ties between the United States and Mexico, but that it should not supersede the protection of fundamental human rights in Mexico.
It is important to contextualize the Merida Initiative. From FY2008 to FY2015, U.S. Congress allocated $2.5 billion in Merida funding to Mexico to support four pillars: (1) Disrupting organized crime groups, (2) institutionalizing the rule of law, (3) creating a 21st-century border, and (4) building strong and resilient communities. Thus, Merida funding supports a number of other key rule-of-law pillars in addition to the protection of human rights. As such, funding will continue through 2016, as the work to strengthen and maintain a strong rule of law in Mexico is far from complete. This notion was argued in Justice in Mexico's July 2016 publication, "Policy Brief: The State of Judicial Sector Reform in Mexico," in which the authors commend Mexico's clear strides made in recent years to overhaul its criminal justice system, moving from an outdated, inquisitorial model to a new, transparent, and efficient adversarial system. However, the authors note that while "Mexico is one step closer to reaching a more just society … its path will no doubt remain long, steep, and sometimes rocky." The 69 signatories to the recent Congressional letter to Secretary Kerry echoed that idea, acknowledging Mexico for its advances towards a more just society on the one hand while advocating for more work to be done on the other. "We commend the Government of Mexico for taking important legislative steps to advance human rights protections and to reform its criminal justice system," the letter reads. "However, having good laws on the books does not ensure justice; Mexican authorities must enforce the law and respect human rights."
To read the letter in full, click here.
Sources:
"CNDH issues recommendations for Tlatlaya massacre as case moves to federal civil court." Justice in Mexico. November 30, 2014.
Ribando Seelke, Clare and Kristin Finklea. "U.S.-Mexican Security Cooperation: The Mérida Initiative and Beyond." Congressional Research Service. February 22, 2016.
Bureau of Democracy, Human Rights and Labor. "Country Reports on Human Rights Practice for 2015: Mexico." U.S. Department of State. April 2016.
Heinle, Kimberly et al. "Drug Violence in Mexico: Data and Analysis Through 2015." Justice in Mexico. April 2016.
"Ayotzinapa Disappeared 43 Students Case Remains Unsolved." Justice in Mexico. May 2, 2016.
Cortés, Nancy et al. "Policy Brief: The State of Judicial Sector Reform in Mexico." Justice in Mexico. July 25, 2016.
Government Communication. United States Congress of the United States. August 9, 2016.
Press Release. "Congressman Lowenthal Calls on State Dept. To Prioritize Human Rights and Justice Reform in Bilateral Talks With Mexico." Office of U.S. Congressman Alan Lowenthal. August 10, 2016.
Press Release. "U.S. Congress Expresses Concern for Mexico's Human Rights Crisis and Sends Letter to Secretary Kerry." Washington Office on Latin America. August 11, 2016.