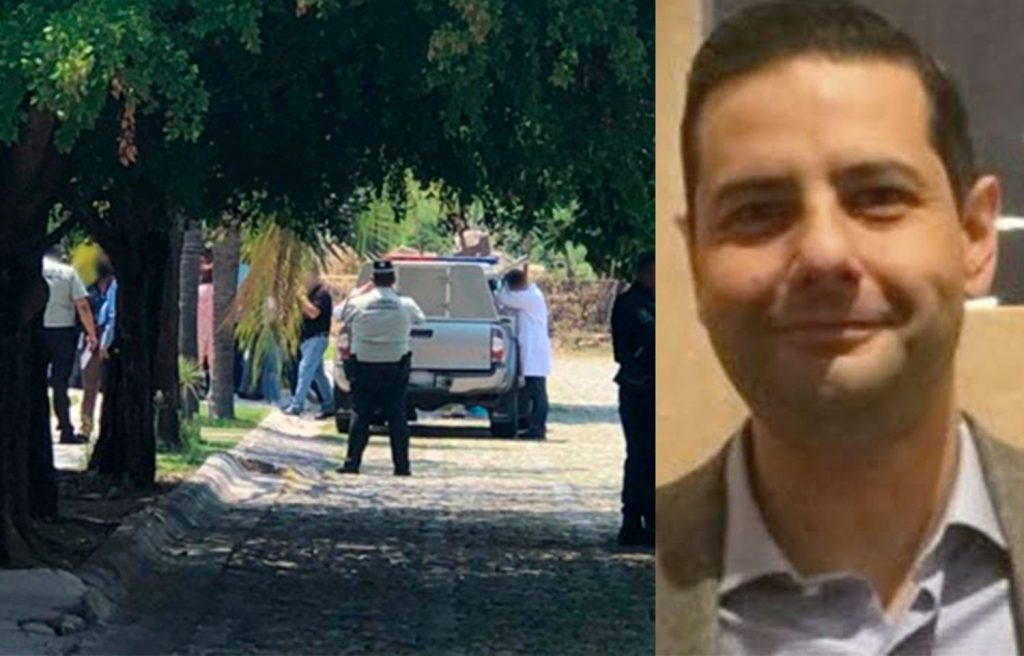 06/18/20 (written by kheinle) — A federal judge and his wife were killed on June 16, 2020 in Colima, Colima. Around 11:30am, gunmen fired nearly 20 rounds at Judge Uriel Villegas Ortiz and his wife, Verónica Barajas, as they left their residence, killing them both. The couple's two young daughters and an employed domestic worker survived the attack. Judge Villegas was currently serving as a district judge in Colima's Center for Federal Criminal Justice (Centro de Justicia Penal Federal en el Estado de Colima) at the time of his death.
Mexico's Federal Judicial Branch (Poder Judicial de la Federación, PJF) immediately condemned the attacks. "We want to send a clear and categorical message: judicial activity will continue moving forward and we will not be stopped, much less by intimidating acts, in order that we fulfill the mission with which the Constitution has charged us and that which we have sworn to defend for the sake of every person's rights," wrote the PJF. The president of Mexico's Supreme Court (Suprema Corte de Justicia de la Nación, SCJN), Judge Arturo Zaldívar, addressed Villegas' murder during the middle of a court hearing on June 16, using it as a call to better protect members of the judiciary. "We call on the appropriate authorities to guarantee the security of magistrates, federal judges, and their families," he said, "and that they investigate and hold those responsible."
In theory, all federal judges are to have armored vehicles and bodyguards for protection, writes Reforma. Based on initial media reports, however, it does not appear that Villegas and his family had such protection at the time of the attack. Such measures were likely warranted considering Villegas was the sitting judge on a high-profile case in 2018 that involved the son of the presumed leader of the notorious Jalisco New Generation Cartel (Cartel de Jalisco Nueva Generación, CJNG). Working then on Jalisco's Federal Penal Processes as the Sixth Judge (Juez Sexto de Procesos Penales Federal), Villegas ordered the transfer of Rubén Oseguera González, "El Menchito," to a federal maximum security prison (Centro Federal de Readaptación Social, CEFERESO). El Menchito was extradited to the United States in February 2020 to face drug trafficking charges. He was considered the CJNG's second in command behind his father, Nemesio Oseguera González, "El Mencho," who is also wanted by the United States for similar charges.
Mexico's Federal Attorney General's Office (Fiscalía General de la República, FGR) immediately launched an investigation into Villegas' homicide. Villegas was the first federal judge murdered since October 2016 when Judge Vicente Bermúdez Zacarías was killed in Metepec, México (Estado de México, Edomex). In October 2019, the FGR arrested Judge Bermúdez's wife and two accomplices for their responsibility in his death.
Sources:
Otawka, Harper. "Mexican Federal Judge shot and killed while jogging in the city of Metepec." Justice in Mexico. October 27, 2016.
Garcia Soto, Salvador. "La extradición del Menchito." El Universal. February 27, 2020.
Castillo, Gustaov et al. "Asesinan a juez federal en Colima." La Jornada. June 16, 2020.
Lastiri, Diana. "Poder Judicial califica como acto intimidatorio el asesinato de juez en Colima." El Universal. June 16, 2020.
Fuentes, Victor. "Ejecutan a juez federal en Colima." Reforma. June 16, 2020.
Villa y Caña, Pedro. "Un rumor, la detención o muerte de 'El Mencho': AMLO." El Universal. June 15, 2020.
Website. "Most Wanted Fugitives: Nemesio Oseguera-Cervantes." United States Drug Enforcement Agency. Last accessed June 17, 2020.