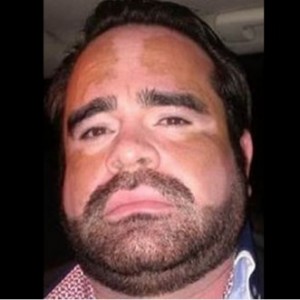 10/21/14 (written by mrangel) — Federal and state officials delivered another blow to the Knights Templar Organization (Caballeros Templarios, KTO) with the arrest of alleged leader Mario Alberto "El Tucán" Rodríguez Romero. Rodriguez was arrested early in the morning on Saturday, October 18 in the well-known neighborhood of La Condesa in Mexico City by members of the Federal Police (Policía Federal, PF). He has already been presented to Mexico's Office of Special Investigations on Organized Crime (Subprocuraduría Especializada en Investigación de Delincuencia Organizada, SEIDO), and has since been placed in holding in a La Condesa prison.
Rodríguez is considered one of the most important operators in the Knights Templar Organization, as he is not only the alleged KTO regional leader in the municipalities of Antunez and Apatzingán, Michoacán, but also a close associate of KTO's head leader Servando "La Tuta" Gómez. Rodríguez is accused of being responsible for attacks on federal police and military troops, and faces charges of homicide, drug trafficking, and ties to organized criminal activity. Mexican authorities had been following Rodríguez for quite some time prior to his arrest.
Rodríguez's capture falls in line with the federal and state governments' targeted efforts against the KTO, which is predominantly based in western state of Michoacán. In June, eight alleged cartel members, including two of the nephews of former KTO leaders and a current KTO operator, were arrested. Prior to that, three of the organized crime group's four leaders were brought down in the first three months 2014, leaving Servando "La Tuta" Gómez Martínez in charge since. Michoacán Security Commissioner Alfredo Castillo had previously proclaimed that La Tuta would be apprehended before May 10, 2014, the deadline for Michoacán's self-defense groups (grupos de autodefensa) to disarm or officially join the state's security apparatus. The federal government currently has a $10 million peso reward out for La Tuta's capture, and has allegedly intensified its efforts to locate the leader, concentrating the joint efforts between federal forces and rural police forces in the Tierra Caliente region.
Sources:
"Mexico's federal forces take down third Knights Templar leader in three-month span." Justice in Mexico. April 1, 2014.
"Son of Knights Templar leader arrested in Michoacán." Justice in Mexico. June 25, 2014.
"'El Americano' reinstated to rural police as manhunt continues for Knights Templar leader." Justice in Mexico. September 27, 2014.
Quadratín. "Jefe regional de Los Templarios es detenido en la Condesa." Terra México. October 18, 2014.
Redacción. "Cae en el DF operador de 'La Tuta'; lo detienen en La Condesa." Proceso. October 18, 2014.